Staff
Amanda Ashley, Paralegal / Case Manager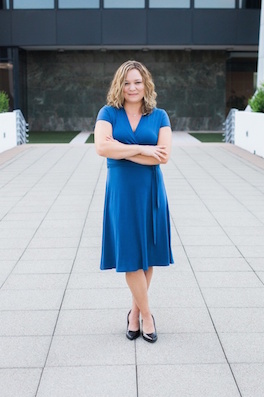 Amanda has been an invaluable member of our firm for five years. Prior to joining our team, Amanda worked in the workers' compensation division for a large personal injury law firm here in Jacksonville. She also worked for an insurance defense firm, defending cases involving: medical malpractice; workers' compensation; car accidents; slip and falls; and other general negligence claims. She also has prior experience working for a bankruptcy trustee and a bankruptcy lawyer.
With The Lawrence Law Group, Amanda focuses on nursing home neglect claims, claims against assisted living facilities, car accidents, uninsured motorist claims, and general personal injury claims involving serious injuries. She has a special talent in reviewing nursing home records to uncover neglect, abuse and false charting.
Amanda's dedication to her clients is second to none as evidenced by her internet reviews. She never hesitates to roll up her sleeves to do everything possible to put clients at ease, minimize their headaches and maximize their recoveries. When dealing with opposing insurance companies and other lawyers' offices, Amanda never backs down from insisting her clients are treated fairly.
Amanda enjoys spending time with her family including three children ranging in age from six to ten years old. Her hobbies include camping, fishing, boating, and being involved with her kids' sports and school activities.
---
Sabrina Brinkley, Paralegal / Case Manager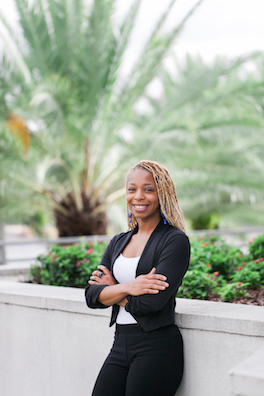 A Jacksonville native, Sabrina advocates tirelessly for her clients while always maintaining the most positive of attitudes. Sabrina focuses on personal injury claims including car accidents, trucking accidents, falls, homeowner's insurance disputes and nursing home neglect.
Sabrina obtained her Associate of Arts degree in 2009 followed by her Certificate in Legal Studies in 2011. Before joining The Lawrence Law Group, Sabrina worked for a law firm handling general personal injury claims, including those resulting from car accidents, slip and falls and premises liability. She also has prior legal experience in debtor's rights, family law and probate matters.
Sabrina loves spending time with her family, especially her eight year old son. She also enjoys jazz and writing poetry.