Staff
At The Lawrence Law Group we are proud of our team members. The many years they have been with the firm says a lot about their abilities and the firm's family atmosphere. Their experience and dedication to successfully handling their clients' cases are second to none.
---
Katelyn Graw, Paralegal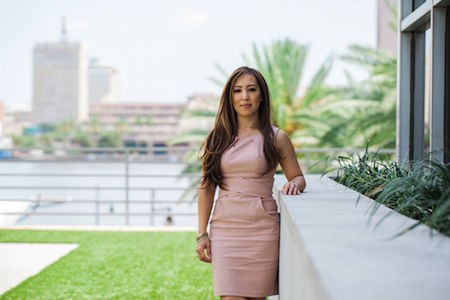 Katelyn has been with The Lawrence Law Group for over ten years where her positive and warm personality has always served as a tremendous asset. Before moving to Florida, she graduated from college in Las Vegas, Nevada.
Prior to working with The Lawrence Law Group, Katelyn worked for a criminal defense firm here in Jacksonville. She also previously worked for a civil defense firm that defended claims involving: personal injuries; wrongful death; premises liability; toxic torts; mass torts; product liability; and construction litigation. Working for defense attorneys has provided Katelyn knowledge and insight helpful in her current work on behalf of injured persons.
Katelyn is the firm's administrator handling a myriad of tasks. Katelyn is also an experienced case manager. Her clients sing her praises as reflected in her internet reviews. Katelyn's caseload focuses on nursing home abuse, car accidents, truck accidents, uninsured motorist claims, slip and falls, general personal injury, premises liability, homeowners' insurance claims and dog attacks.
Katelyn enjoys participating in the performing arts and spending time with family.
Katelyn can be contacted at katelyn@lawyers-jacksonville.com or by calling (904)632-0077.
---
Amanda Davis, Paralegal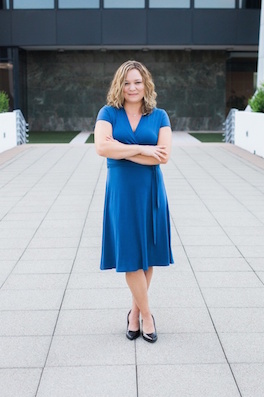 Amanda has been an invaluable member of our firm since 2011. Prior to joining our team, Amanda worked in the workers' compensation division for a large personal injury law firm here in Jacksonville. She also worked for an insurance defense firm defending cases involving: medical malpractice; workers' compensation; car accidents; slip and falls; and other general negligence claims. She also has prior experience working for an injury attorney focusing on defective product injury cases, a bankruptcy trustee and a bankruptcy lawyer.
With The Lawrence Law Group, Amanda focuses on nursing home neglect claims, claims against assisted living facilities, car accidents, uninsured motorist claims, truck accidents and general personal injury claims involving serious injuries. She has a special talent in reviewing nursing home records to uncover neglect, abuse and false charting.
Amanda's dedication to her clients and attention to detail is exemplary as evidenced by her glowing internet reviews. She never hesitates to roll up her sleeves to do everything possible to put clients at ease, minimize their headaches and maximize their recoveries. When dealing with opposing insurance companies and other lawyers' offices, Amanda never backs down from insisting her clients are treated fairly.
Amanda enjoys spending time with her family including three children ranging in age from nine to thirteen years old. Her hobbies include camping, fishing, boating, and being involved with her kids' sports and school activities.
Amanda can be contacted at amanda@lawyers-jacksonville.com or by calling (904)632-0077.
---
Team Approach
Regardless of who your case manager and attorney are, you can expect that your phone calls and emails will be returned and that all of your questions are answered. There are a lot personal injury lawyers in Jacksonville and we are very aware of the fact that, if we do not provide superior service, clients have many other attorneys to choose from. If you have an injury, nursing home or insurance claim in the Jacksonville or North Florida area, contact us to learn more about our team approach to ensuring you obtain the compensation you deserve.